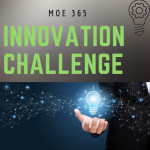 The unique season of FIRST for the 2021 season provides teams with several competing options since in person meetings are in question around the World. One of those options is to compete in the Innovation Design project, presented by Qualcom as related to the theme FIRST GAME CHANGERS powered by Star Wars: Force for Change. This project gives the team an opportunity to develop real world innovation challenges to test problem solving skills while potentially making a community impact. This particular challenge is asking teams to specifically design a solution, build a business model and deliver a pitch in competition with other FIRST Robotics Competition teams; to earn 1 of 20 finalist spots to be invited to the FIRST Global Innovation Awards.
The societal problem that FIRST would like each team to address is to help people, or a community of people keep, regain, or achieve optimum physical and/or mental health through active play or movement. The Miracle Workerz has ten members on the Innovation Challenge subteam, who are brainstorming ideas and narrowing down their eight current proposed ideas to the one that they will develop and present for competition. The subteam has also had the opportunity to meet virtually with to discuss the practicality of their ideas and discuss the marketability of their innovation solutions.
The Innovation Challenge is teaching our students how to engineer solutions to real world problems, giving them experience in collaboration, providing them the opportunity to design a business model and to refining their presentation skills. These members meet regularly in a remote setting to process ideas, prototype their solution and work on their presentation.