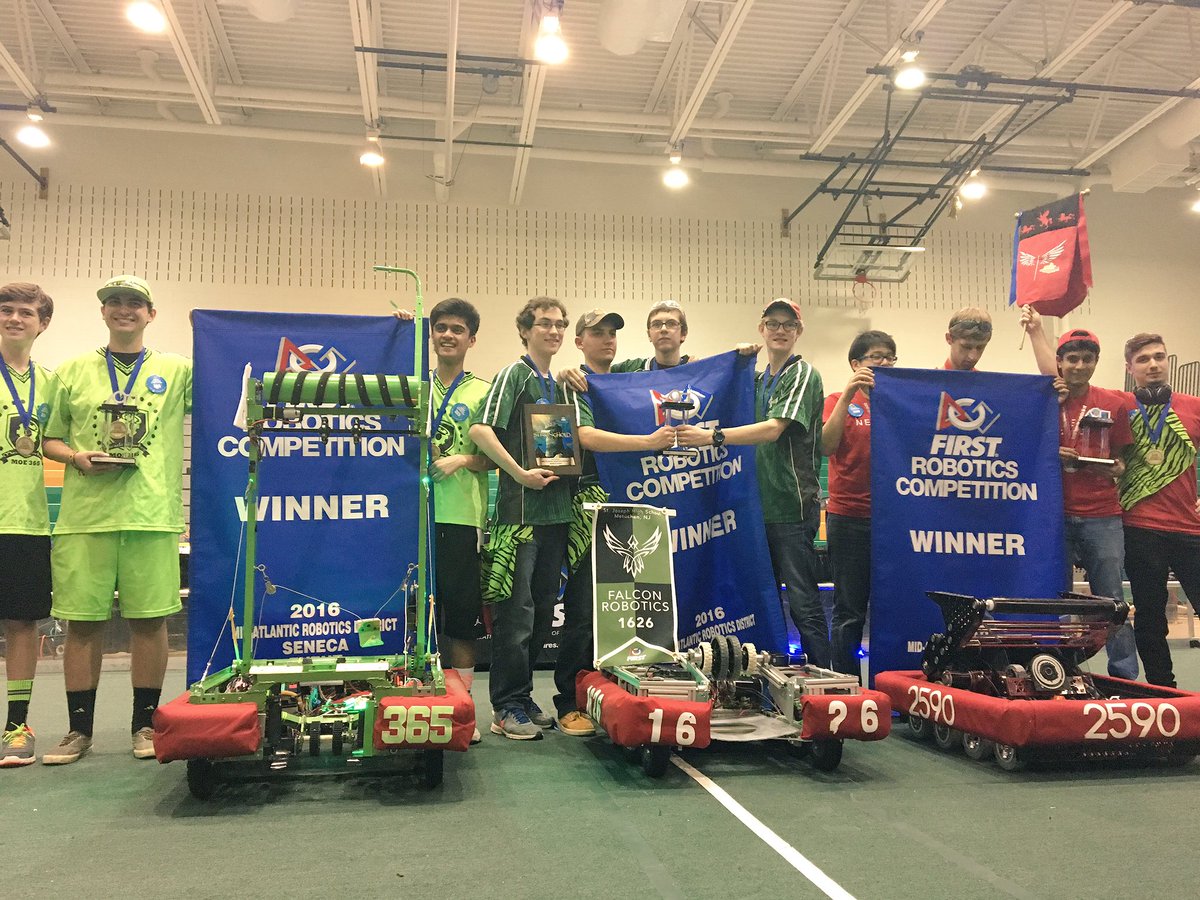 Out first competition, at Seneca High School in Tabernacle, NJ, was one to remember! CaMOElot held on to the #2 rank in Qualifying and in Alliance Selection were chosen by the #1 ranked team, Nemesis 2590! The third team in our alliance is was the defensive powerhouse Falcon Robotics: Team 1626! ‪
MOE also won the Quality award for CaMOElot, a truly outstanding robot. The team did a great job putting it together.
Thank you Storm Robotics Team for honoring us with your Helpfulness Award! We love your emphasis on gracious professionalism.
The pit crew and Safety Captain were presented with the Pit Safety award by the UL judges for practicing great safety procedures, keeping an organized pit and using the correct safety equipment.
Next stop Westtown. GO MOE!