Seneca 2017
MOE At Seneca...
The Winning Alliance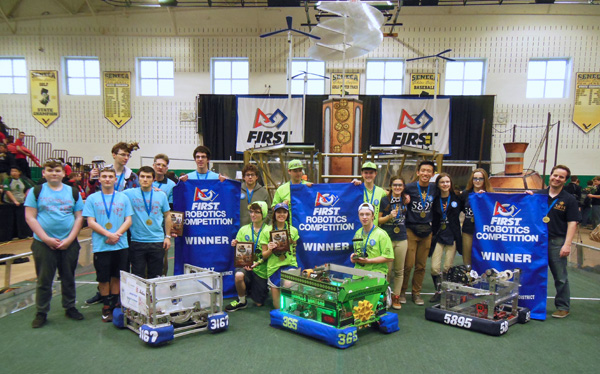 Winner, and Innovation in Control Award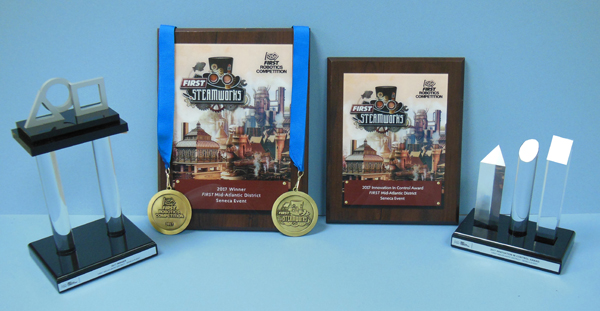 For Safety: UL Star of the Day, and a Team Award...





MOE's Safety Captain, Arynn Hernandez,
received the UL Star of the Day Award




Team Safety Hard Hat Award
And from Storm Robotics, Team 2729






MOE was honored to receive Storm's
Eye of the Hurricane Award
for "an innovative robot design that
stood out from the rest of the competition."
MOEwards... Awards Given by MOE


Miracles of Engineering
5401 Fightin' Robotic Owls

Best Pilot
4750 BERT

Most Steampunk
708 Hatters Robotics

Best Pit
709 Femme Tech Fatale

Spirit
2729 /Storm Robotics
Check Out our Rousing VLOG of our Seneca Action!
Enlarge video during play using the Full-Screen Button:
See our robot LocoMOEtive in action on LocoMOEtive's Page